About the Department & USPs
At our esteemed hospital, we take pride in the life-saving services offered by our Blood Bank. Ensuring the well-being of our patients and the community remains our top priority. Our Blood Bank plays a pivotal role in emergencies, surgeries, and treating various medical conditions that demand a constant supply of blood and blood products.
What Sets Our Blood Bank Apart?
Cutting-edge Technology, Unmatched Expertise
Our Blood Bank is equipped with state-of-the-art technology, and our team comprises highly skilled professionals. From blood collection to processing, storage, and timely distribution, every step is handled with utmost precision.
Rigorous Testing and Screening
The safety of donated blood is paramount. We adhere to strict screening protocols to detect and eliminate any risk of transfusion-transmissible infections. Rest assured, every blood unit is thoroughly tested before being made available for patients.
24/7 Availability
Medical emergencies can strike at any time. That's why our Blood Bank operates round the clock to ensure an uninterrupted supply of blood, catering to the urgent needs of patients.
Diverse Blood Donor Pool
Our hospital collaborates with numerous voluntary blood donors, enabling us to maintain a diverse and sustainable blood donor pool. This diversity ensures that patients from various ethnic backgrounds can find compatible blood when required.
How to Donate: Be a Lifesaver Today!
Become a blood donor to make a positive impact on society and save lives. Donating blood is a simple and noble act that can significantly impact someone's life. To be eligible, individuals must meet specific criteria and pass a simple screening process. Contact our Blood Bank today to know more about the donation process and schedule your life-saving contribution.
Caring Hands
Blood Bank Technician
Blood Bank Specialist
Blood Bank Supervisor
Blood Bank Manager
Blood Bank Coordinator
Blood Bank Nurse
Blood Bank Quality Control Officer
Blood Bank Donor Recruitment Officer
Blood Bank Medical Director
Blood Bank Transfusion Medicine Specialist
Blood Bank Immunohematology Specialist
Blood Bank Pathologist
Blood Bank Data Manager
Blood Bank Quality Assurance Manager
Blood Bank Outreach Coordinator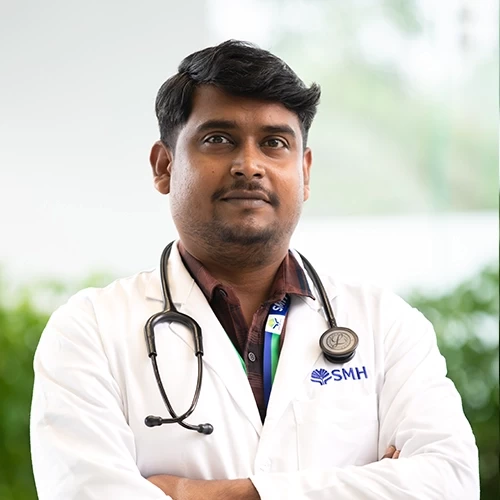 Dr. Sabin Satyanandan
Transfusion Medicine
Department
Blood Bank, Clinical Haematology
Expertise
Heamatopotic Stem Cell Transplantation, Therapeutic Apheresis
Technology plays a crucial role in the efficient and safe operation of blood banks. It helps in the collection, processing, testing, storage, and distribution of blood and blood products. Here are some examples of technologies commonly used in blood banks:
Blood Donation Management Systems
Automated Blood Collection Systems
Laboratory Automation to automate blood grouping, cross-matching, infectious disease screening, and blood component separation
Barcoding and RFID Technology to label and track blood bags, samples, and blood products throughout the blood bank supply chain
Cold Storage and Cryopreservation Technology
Blood Irradiation Systems
Pathogen Inactivation Systems
Electronic Cross-Matching and Transfusion Management Systems